More movies watched, more reviews for your eyeballs to eat up! If you'd like a sneak peek at what I watch and the ratings I dole out (plus exclusive short film reviews), follow me on Letterboxd!
DAY 221 – BLADE OF THE IMMORTAL (2017)
Takashi Miike's one-hundredth film is a serious gut-punch. The narrative follows Manji, a man who has been imbued with immortality. He suffered a horrendous tragedy many years ago, and when he sees a young girl in trouble, he vows to protect her, no matter the cost. This is an extremely bloody, fantastical, and moving film, and is incredibly unique. The fight choreography is stunning, and Miike's direction is spot-on. Some may find the plot too weird and outlandish for their liking, and it is a little too long for its own good, but if you love revenge films full of amazing action sequences, definitely choose Blade of the Immortal for your next watch.
VERDICT: 4/5
DAY 222 – DEATH RACE (2008)
Another petrol-fuelled action-fest starring Jason Statham, this take on the original film sees Statham playing Jensen Ames, an ex-convict in a futuristic dystopian society. In this world, there is a live TV show called Death Race that pits ex-cons against each other. Whoever survives can gain their freedom. It's fun to watch the Death Races and see the cool tech they've added to the vehicles (plus the OTT deaths), but the plot is paper thin and is predictable. The cast (which includes Joan Allen, Tyrese Gibson, Jason Clarke, and Ian McShane) are far too good for this material, and the dialogue is laughable. Still, it's not a bad way to kill a rainy afternoon.
VERDICT: 3/5
DAY 223 – THE ENDLESS (2018)
Justin Benson and Aaron Moorhead's third film is a head trip that requires your full attention. Benson and Moorhead play brothers named Justin and Aaron, respectively, who return to the commune they escaped from years ago. To reveal more would spoil this incredibly twisty story. I do feel like this is a film that demands multiple viewings to fully understand all of the concepts it has wrapped up in it, and some scenes feel out of place, at least on the first watch. This is an incredibly ambitious movie, though, and I applaud Benson and Moorhead for their bravery when it comes to filmmaking. The Endless is definitely worth watching, but just keep in mind this isn't a movie where you can turn your brain off.
VERDICT: 3.5/5
DAY 224 – SHUTTER ISLAND (2010)
Based off of Dennis Lehane's novel of the same name, Shutter Island features bravura performances from Leonardo DiCaprio, Mark Ruffalo, and Ben Kingsley, along with a twisty narrative and a beautifully gloomy aesthetic. The story centers on DiCaprio's U.S. Marshal Teddy Daniels traveling to Shutter Island to investigate the disappearance of a patient at an asylum. While there, his past comes back to haunt him. I loved how Martin Scorcese directed this film, drawing out the tension until it was razor sharp. I did guess the ending about halfway through my viewing, but it was nonetheless an incredible feat of storytelling. This is a lengthy (a little too lengthy, honestly) work of cinema, but highly worth a watch.
VERDICT: 4/5
DAY 225 – THE EQUALIZER (2014)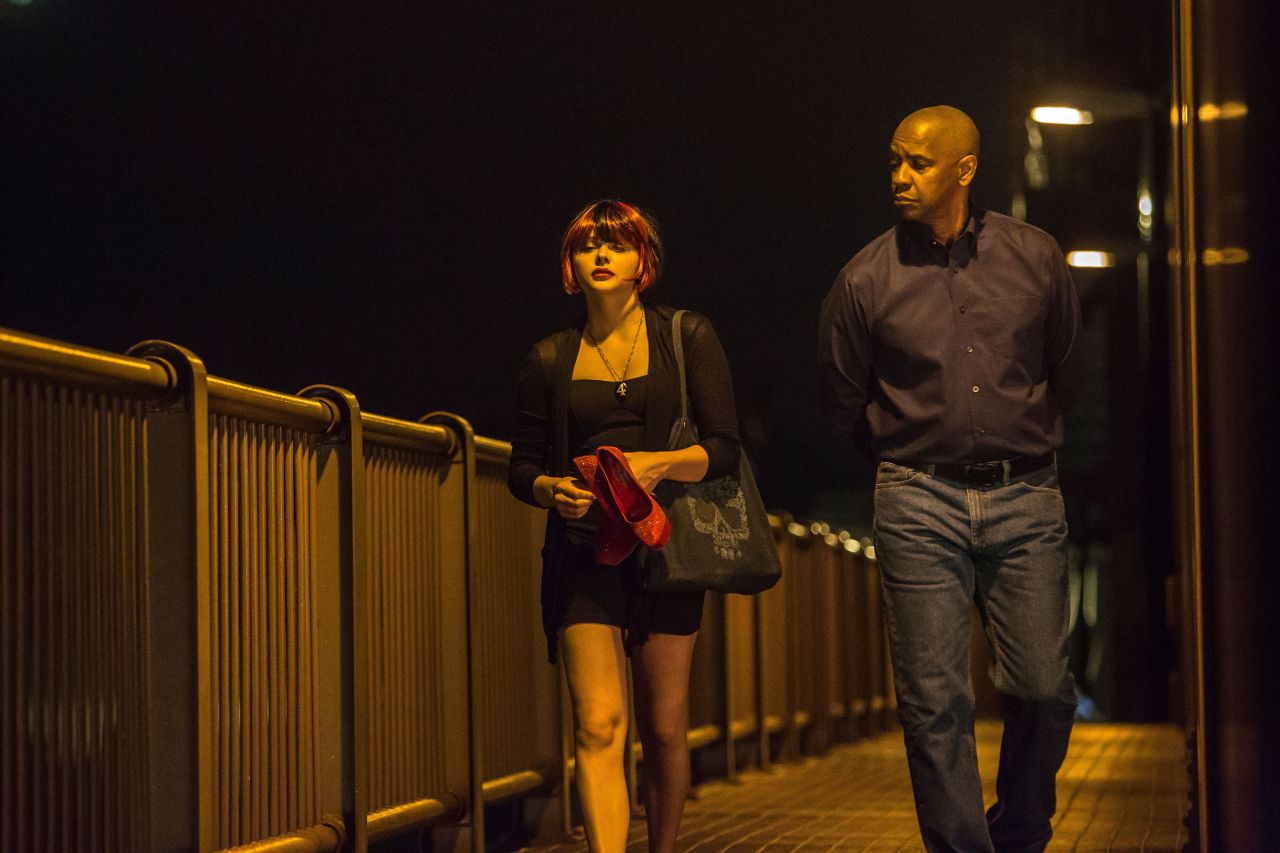 This film follows Denzel Washington's character Robert McCall as he attempts to save a teenage prostitute named Teri (Chloë Grace Moretz) and returns to his life of vigilantism that he had believed he had left behind. The plot of this movie is pretty thin, and some scenes are too drawn out, but Washington is powerful and the action sequences are incredible. Antoine Fuqua knows how to direct an action film, and The Equalizer benefits from this touch. It's nothing compared to the ilk of films such as John Wick, but it's a fun, at time brutal, watch.
VERDICT: 3.5/5
DAY 226 – IN BRUGES (2008)
In Bruges is a sharp, darkly funny mystery from the brilliant mind of Martin McDonagh (Three Billboards Outside Ebbing, Missouri). Colin Farrell and Brendan Gleeson have amazing chemistry as hitmen Ray and Ken, respectively, and Ralph Fiennes is delicious as the villainous Harry. The writing won't appeal to everyone, but I found it to be wickedly humorous, dark, and fantastic. I laughed out loud several times while watching this, and even found myself tearing up at points. Don't sit out on this one.
VERDICT: 4/5
DAY 227 – TAG (2015)
Sion Sono's batshit crazy film is a wonderfully weird trip. The story revolves around schoolgirl Mitsuko as her classmates die in bizarre fashions… and then she wakes up to realize they're all still alive, until they die AGAIN in another bizarre fashion, and the cycle repeats. I won't reveal anything more, but this is a fun, unexpected treat. It's definitely bonkers and over-sexualizes the young women, but it's an intriguingly campy, bloody horror film.
VERDICT: 3.5/5
DAY 228 – LAKE BODOM (2017)
Not your typical slasher film, Lake Bodom delivers chills through it's beautifully haunting cinematography and setting. The characters are weak and somewhat annoying to start with, but gain more clarity as the film progresses. To reveal anything about Lake Bodom would be to spoil it, but if you're looking for a fresh take on the slasher genre, give this a watch.
VERDICT: 3.5/5
DAY 229 – THE BOY (2016)
Lambasted by critics and audiences alike when this debuted, The Boy wasn't high on my watchlist. Suffice it to say, I actually had a fun time watching this. It's nowhere near being great, but it's great fun. Lauren Cohan stars a young woman who moves to England to become a nanny to a young boy and escape her life in the States. What she doesn't realize is that her young charge is a doll, and the couple who hired her expect her to treat him as a real child. Plus, creepy things that can't be explained start to occur…
The acting is mediocre and the jump scares are predictable, but The Boy manages to keep things fun and throw in some surprises. Don't write this off because of the bad reviews.
VERDICT: 3/5
DAY 230 – DEEP BLUE SEA (1999)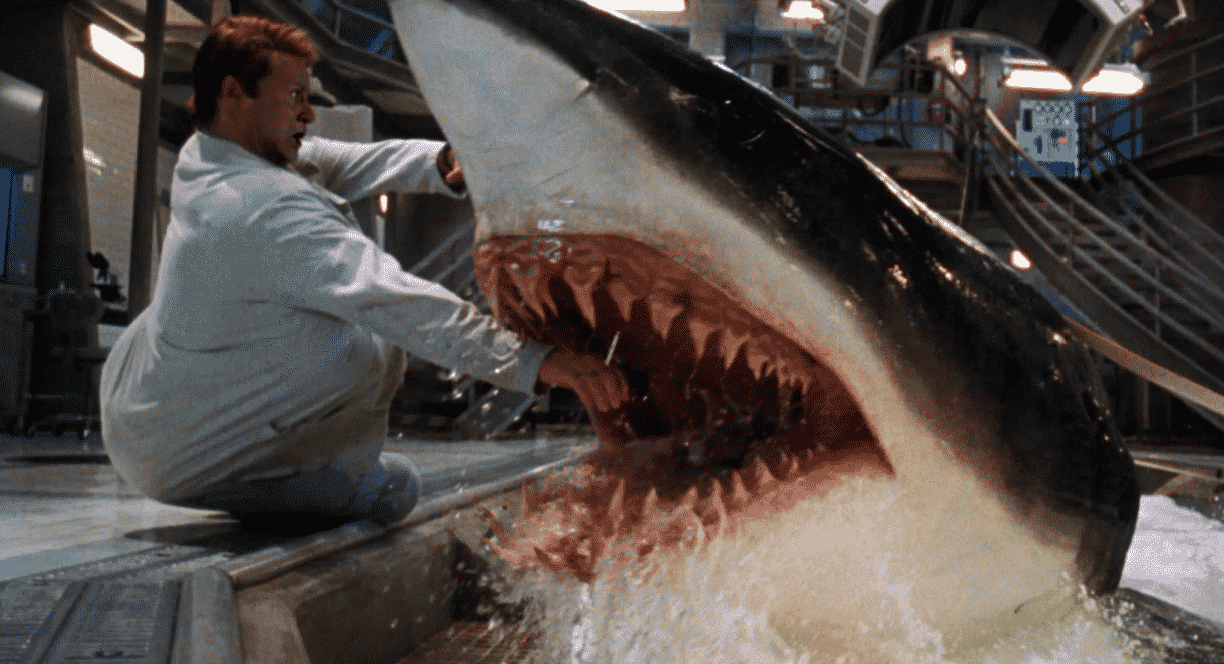 Who doesn't love a cheesy shark movie?! Deep Blue Sea isn't a good movie by any means, but it's entertaining. Watching the shark attack is massive fun, and Thomas Jane and Samuel L. Jackson lend their star power to this creature feature. If you love watching shark movies full of cheesy dialogue and bloodily hilarious deaths, this is for you.
VERDICT: 3/5