Oh look, another ten movies I've watched! (Ahem… no life.) If you'd like to keep up to date with what I'm watching, follow me on Letterboxd.
DAY 41 – DETROIT (2017)
Detroit is an emotionally grueling film that left me feeling like I'd been punched in the gut. Based on a true story, this films has a powerful message with incredible performances from the whole cast (which includes John Boyega, Will Poulter, and Anthony Mackie). The only issue I had with Detroit was the pacing. Some segments felt dragged out, while other felt like they went on too long. Still, this is a prescient, important film that everyone should watch.
VERDICT: 3.5/5
DAY 42 – SILVER LININGS PLAYBOOK (2012)
One of my absolute favorite films, Silver Linings Playbook always makes me laugh and smile. I adore all of the performances, and David O. Russell's direction is wonderful. I'll never get tired of seeing this movie.
VERDICT: 5/5
DAY 43 – BRIGHT (2017)
I was absolutely bored to tears by this movie. The performances are fine, but I've seen so many SFF films now that Bright just doesn't live up to what I've come to love. The story felt throwaway, and the effects weren't that impressive. I left majorly disappointed, especially considering the budget of the film and the caliber of the talent.
VERDICT: 2.5/5
DAY 44 – THE FLORIDA PROJECT (2017)
This movie really tugged on my heartstrings. Willem Dafoe and Brooklynn Prince are magnificent, and the story hit me hard. At first, I thought the little kids were absolute terrors, but seeing what they had to live through broke my heart. The Florida Project is all about making life your own, dealing with tough times, and dashed dreams. The only thing that let this film down for me was the ending.
VERDICT: 4/5
DAY 45 – THE OTHER HALF (2017)
I really wanted to see this film because of Tatiana Maslany and Tom Cullen. I ultimately didn't love The Other Half, but didn't hate it , either. The movie is hard-hitting (especially when chronicling Maslany's characters' battle with bipolar disorder), but it felt like something was missing (plus, the movie is literally so dark you can't see a lot of what's going on). The performances are great, but I was left wanting more.
VERDICT: 3/5
DAY 46 – WOLF (2012)
The plot of this film drew me in, but it was ultimately a very preachy movie that had forced performances. There was so much potential in Wolf, but it failed to hit the mark. It deals with difficult topics such as molestation, self-harm, and suicide, but is almost glossed over by the direction the film goes in.
VERDICT: 2/5
DAY 47 – SUPER DARK TIMES (2017)
I had heard nothing but rave reviews about Super Dark Times, but after the credits rolled, I was left confused. The story didn't make sense to me, and I never really understood the motivations of the characters (besides sex and friendship). The acting is good, and there are some brilliant scenes, but I wish this movie had been fleshed out a little more.
VERDICT: 3.5/5
DAY 48 – AMERICAN MADE (2017)
DOMHNALL GLEESON!!!!! Ok, I'll stop fangirling over him, but he's great in this film based on the life of Barry Seal (portrayed by Tom Cruise, charming as ever). This is an adrenaline-fueled thrill ride that kept me entertained during the entire run time, and surprisingly made me laugh several times. American Made is definitely one of 2017's most underrated movies.
VERDICT: 4/5
DAY 49 – BRAWL IN CELL BLOCK 99 (2017)
A grimy, graphic film that draws out the best performance I've ever seen from Vince Vaughn, Brawl in Cell Block 99 conveys the message about how important family is to us, and what we'll do to ensure their safety. Definitely not a movie for anyone with a weak stomach (especially if you're a sucker for children…) , but if you appreciate films that provoke thought, give S. Craig Zahler's latest a watch.
VERDICT: 4/5
DAY 50 – FUGITIVE PIECES (2008)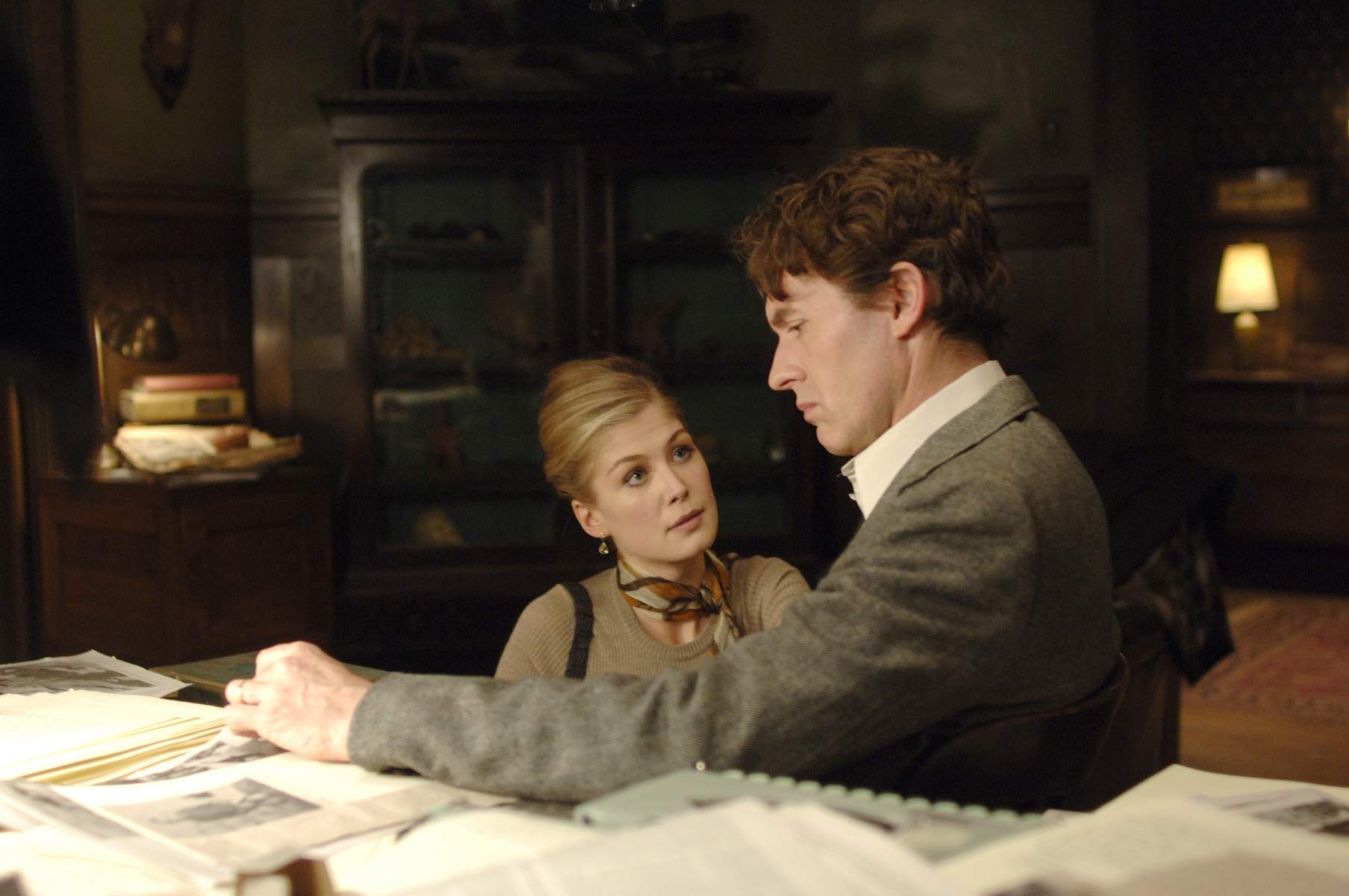 I'll be honest, I only watched this movie because my main girl crush Nina Dobrev had a role in it. Overall, Fugitive Pieces is a decent film with a great cast and a powerful story that unfortunately is muddled. This movie deals with heavy topics such as loss, the Holocaust, and love, but the film jumps around so much that these messages are somewhat lost. Not a terrible movie, but not something I would readily recommend to anyone unless you like any of the cast members.
VERDICT: 3/5