Ok, wow, I've officially crossed 300 movies… Let's just get started with the reviews, before it hits me that I'm almost at the end of my journey. Bee tee dubs, if you'd like to see what I rate these films before I post these written reviews (and check out which short films I've been watching), follow me on Letterboxd!
DAY 294 – GONE BABY GONE (2007)
Ben Affleck's directorial debut, Gone Baby Gone is adapted from Dennis Lehane's novel of the same name. The story focuses on the disappearance of a young girl named Amanda (Madeline O'Brien), and how this case is physically and emotionally grueling on the PI's (Casey Affleck and Michelle Monaghan) who are hired to find out what happened to Amanda. The performances are fantastic, especially the supporting turns from Ed Harris, Morgan Freeman, and Amy Ryan, but the narrative meandered for me. The pacing of the plot felt messy, and distracted me from the central mystery. I also felt like Gone Baby Gone was too long for its own good. For a directorial debut though, this is a solid effort.
VERDICT: 3.5/5
DAY 295 – MY COUSIN RACHEL (2017)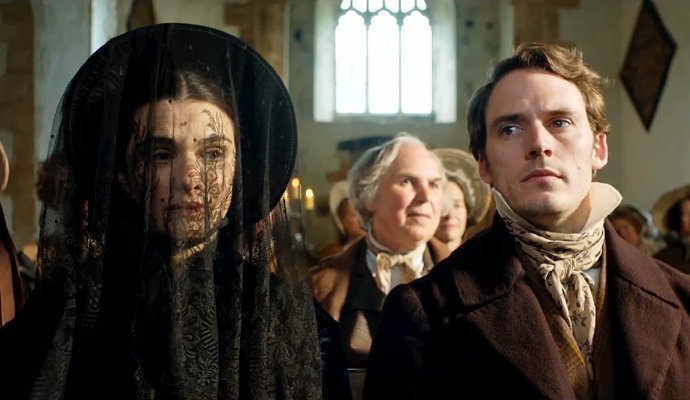 Based on Daphne du Maurier's novel, My Cousin Rachel follows a young man named Philip (Sam Claflin, always wonderful), who learns that his cousin Ambrose (Claflin, again) has passed away and his final wish is for Philip to decipher how he died. Things aren't as simple as that, though. Ambrose's widow Rachel (Rachel Weisz) is beautiful and beguiling, and Philip finds himself falling for her. I loved the slow-burning mystery, and the costume design and locations are stunning. The performances are nuanced, and I adored the dark tone of the movie. This definitely isn't a film for everyone, though. If you enjoy dark period dramas with a mystery that slowly ratchets up the tension and suspense, give My Cousin Rachel a chance… if you dare.
VERDICT: 4/5
DAY 296 – IT (2017)
Miles better than the 90's TV miniseries, this is the film adaptation that Stephen King's epic novel deserves. Bill Skarsgård is fantastic as Pennywise, imbuing him with a truly unnerving insidiousness. The Losers Club (Jaeden Lieberher, Jeremy Ray Taylor, Sophia Lillis, Finn Wolfhard, Chosen Jacobs, Wyatt Oleff, and Jack Dylan Grazer) are wonderful, and I liked that Andy Muschietti wasn't afraid to show brutality and broach difficult topics. This movie earns its R-rating, and I left the theater both jumpy and full of adrenaline. I do think IT is a tad too long, and some of the Dutch angles drove me crazy, but overall, this is a wonderful horror movie. You'll float too!
VERDICT: 4/5
DAY 297 – DAVID LYNCH: THE ART LIFE (2017)
An intriguing look into the brain of one of the most imaginative, outrageous individuals of our generation, David Lynch: The Art Life is a wonderful documentary that traces Lynch's life from childhood up until he decided to venture into filmmaking. I was immediately sucked into his thought processes, and found myself on the verge of tears. I related to Lynch so much that it seismically rocked me to my core. Lynch is shown creating, messing up, and destroying artwork throughout the film, and I loved the childlike, disturbing aura of his work. If you're looking for a documentary about the making of his films, you'll be left disappointed. If you're more interested in the man himself, and want to see how his brain works and how his early years impacted him for the rest of his life, this is an incredibly intimate peek into an auteur's brain.
VERDICT: 4/5
DAY 298 – WRECKERS (2011)
I went into this movie with high expectations (due to the marvelous cast), but was left disappointed and yearning for something more than I had just ingested. Wreckers follows a married couple, David and Dawn (Benedict Cumberbatch and Claire Foy), who are desperately trying to become pregnant and renovate their home. They're disrupted by the appearance of David's brother (Shaun Evans), and their lives quickly disintegrate. The performances are great and the cinematography is lush, but the plot was messy and I quickly became bored. Unless you're a hardcore fan of the cast, this is a hard film to recommend.
VERDICT: 3/5
DAY 299 – BACKCOUNTRY (2015)
Based on true events, Backcountry follows a couple (Jeff Roop and Missy Peregrym) as they go on a camping trip deep into the woods. What they don't account for is the fact that there is an extremely hungry bear in their midst… The first half of the movie is slow, allowing for character development and ratcheting up tension. This is where the film will lose some viewers. Stick with it, though, and you'll be in for a treat. The second half picks up steam, and becomes a survival story. Adam MacDonald's feature film debut is a solid thriller with good effects and an excellent performance from Peregrym.
VERDICT: 3.5/5
DAY 300 – BEATRIZ AT DINNER (2017)
Powerful performances from Salma Hayek, Connie Britton, and John Lithgow and a powerful central message elevate this film from just being an average cinematic experience. The movie follows Beatriz (Hayek), a holistic healer whose car breaks down at a wealthy client's (Connie Britton) house and is invited to stay for a lavish dinner party. There, she meets other successful couples (portrayed by Lithgow, Amy Landecker, Chloe Sevigny, and Jay Duplass), who hold her at a distance while they confer about different aspects of their charmed lives. While dining with this group, Beatriz starts suspecting that the guest of honor isn't as nice as he might appear.
Like I previously said, the performances and the message embedded in Beatriz at Dinner kept me watching, and the atmosphere of the film feels appropriately claustrophobic and uncomfortable. There are also a couple of scenes where Hayek is allowed to unleash all of her talent, but I will admit some parts of this movie dragged for me.
VERDICT: 3.5/5
DAY 301 – JEFF DUNHAM: RELATIVE DISASTER (2017)
I'm a huge fan of Jeff Dunham, but this comedy special was definitely his weakest so far. I only laughed at a handful of jokes, and I felt like he wasn't reaching his potential with this set. I was left incredibly disappointed, and I would recommend watching one of his earlier stand-up specials over this, unless you're a diehard Dunham fan. It's not terrible, just a let down.
VERDICT: 3/5
DAY 302 – A DARK SONG (2017)
What a delightful surprise. A Dark Song is a horror/thriller film centering around a woman (Catherine Walker) who is desperate to speak to her dead child. She hires an occult specialist (Steve Oram) to help her, but isn't prepared for the grueling process that precedes the ritual. Both individuals suffer, and their mental states start to disintegrate during the laborious procedure. This is definitely a love it or hate it film, and I fell in the former category. I adored the slow-burning build-up of tension, and was invested in the lives of the characters. I was on the edge of my seat waiting to see if their venture would be successful, and I'm still thinking about A Dark Song days after I watched it.
VERDICT: 4/5
DAY 303 – NIGHT OF THE LIVING DEAD (1968)
I know, I know. You're thinking "Alyssa, you JUST NOW saw this horror classic?!". Yes, and it blew my little mind. It's aged incredibly well, and George Romero's diverse casting is superb. I loved the story, and enjoyed the fact that the zombies didn't look like, well, zombies in this film. I was on the edge of my seat the entire time, and I'm kicking myself for not having seen Night of the Living Dead sooner.
VERDICT: 4.5/5