I've gotten SO FAR behind on reviewing the films I've been watching, but I've still managed to watch a film per day. To make up for my lack of reviews, here's ten for the price of one! (Also, if you'd like to purchase any of the films mentioned, please use my affiliate links. It helps out the site!)
DAY 74- THE HANDMAIDEN (2016)
 The Handmaiden is the latest film from Park Chan-wook (Oldboy), and it's a beautiful, dark masterpiece. Following a young woman named Nam Sookee (Tae-ri Kim), who has been hired to be the new handmaiden for an heiress named Lady Hideko, this is a graphic, yet gorgeous tale of love, espionage, and female empowerment. The acting is fantastic, and the cinematography is stunning. The graphic nature of the film will turn off a large demographic, but if the subject matter doesn't bother you, you're in for a treat.
VERDICT: 5/5
DAY 75- SPLIT (2017)
Check out my review of M. Night Shyamalan's latest work!
DAY 76- UNBREAKABLE (2000)
M. Night Shyamalan's debut film is still one of his best. Following two men, David Dunn (Bruce Willis) and Elijah Price (Samuel L. Jackson) and their separate strengths/vulnerabilites (Dunn miraculously can never be injured or fall ill, while Price has bones like glass), this is an incredible character story and a fantastic "superhero" tale. The performances are nuanced, and the storytelling is impeccable. The slow burn of the film will drive some viewers off, but this is a must-see for Shyamalan fans.
VERDICT: 4/5
DAY 77- THE VILLAGE (2004)
One of Shyamalan's most divisive films, The Village is a folk tale centering on a small village (comprising actors such as Joaquin Phoenix, Bryce Dallas Howard, Adrien Brody, and Jesse Eisenberg) who are beholden by a nightly curfew and the threat of mysterious entities in the forest that keep them in their insular environment. The pacing of the film is one of its biggest flaws, and some of the acting is subpar. I still enjoyed my time with the film, but it definitely is one of M. Night's weaker filmic outputs.
VERDICT: 3.5/5
DAY 78- THE VISIT (2015)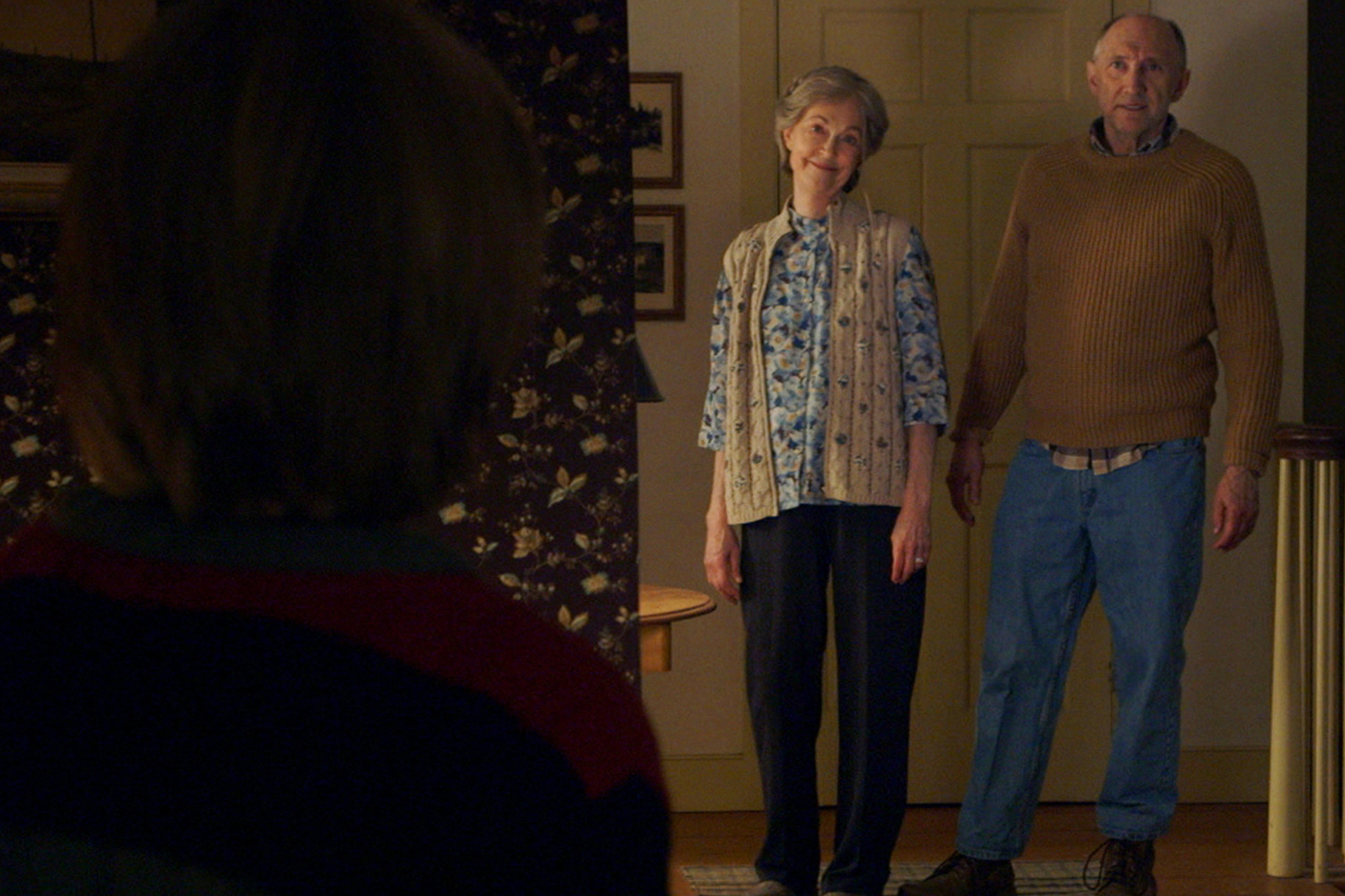 A return to form for Shyamalan (and his first venture with Blumhouse), this is a surprisingly effective horror film that also manages to implement humor. I adored the aesthetic of the film, and I really enjoyed the performances. Sure, some of it was silly, but it still managed to keep me glued to my screen and gave me the biggest jump scare of my life.
VERDICT: 4/5
DAY 79- HANNAH AND HER SISTERS (1986)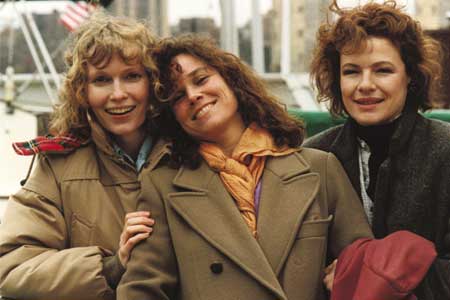 This is my least favorite Woody Allen film out of the few I've watched. It's still a good film, but it didn't have the same magic as his other films had for me. Starring Mia Farrow, Barbara Hershey, Dianne Wiest, Carrie Fisher, and Michael Caine, this film follows Hannah (Farrow), whose husband manages to fall in love with her sister Lee (Hershey). To add salt to the wound? Her ex-husband (Allen himself) falls in love with her other sister, Holly (Wiest). The acting was good, but the story didn't hook me in the same way that Annie Hall, Cafe Society, and Broadway Danny Rose did.
VERDICT: 3.5/5
DAY 80- CAMP X-RAY (2014)
Starring Kristen Stewart as a soldier assigned to guard duty at Guantanamo Bay, Camp X-Ray chronicles her struggles with being surrounded by men and the harsh realities and cruel treatments she faces while stationed. Stewart gives an amazing performance, and the bond between her character and a prisoner (Peyman Moaadi) is believable and touching. The story did leave me wanting more, but this is a unique film with a powerful message.
VERDICT: 3.5/5
DAY 81- TRAIN TO BUSAN (2016)
One of the best zombie films I've ever seen, Train to Busan is the story of a father (Yoo Gong), who is taking his daughter Soo-an (Soo-an Kim) to visit her mother in Busan. What they don't realize is that a passenger infected with a zombie virus has boarded their train. All hell breaks loose, and the uninfected passengers must survive and try to reach safety before they succumb to the infection. This is one of the only zombie film to make me cry, and the acting is superb. A must-watch film for anyone who adores horror films or zombie cinema.
VERDICT: 5/5
DAY 82- THE ROOM (2003)
I DID NOT HIT HER, IT'S NOT TRUE! IT'S BULLSHIT! I DID NOT HIT HER! I DID NOT!! Oh, hi Mark!
DAY 83- THERE WILL BE BLOOD (2007)
I honestly don't know how I feel about this film. On one hand, I really enjoyed the performances, the aesthetic and the latter portion of the story. On the other hand, I found this to be a laborious, slow-burning film that left me wanting more. I feel like I need to watch this again to fully appreciate and understand this movie.
VERDICT: 3.5/5