Burn Burn Burn is directed by Chanya Button and stars Laura Carmichael and Chloe Pirrie as friends (Seph and Alex, respectively) who are tasked with taking the ashes of their recently deceased friend Dan (played by Joe Dempsie) and spreading them at certain locations. As they travel around, and as less and less of Dan is left in the Tupperware container he's being housed in, they start to learn more about each and other themselves.
Laura Carmichael and Chloe Pirrie are charming but lack chemistry, and I had a hard time believing they would actually be friends. Joe Dempsie was delightful as Dan, and every time he appeared in a video flashback was a highlight of the film.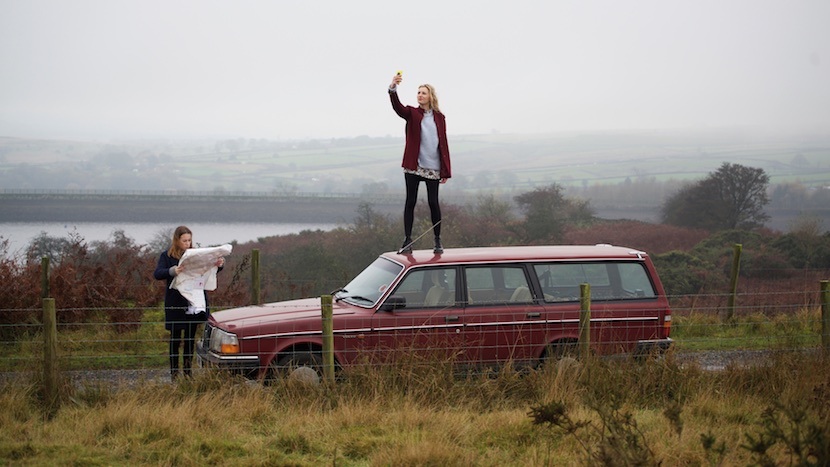 The story is nothing to write home about, and you've seen better films in a similar vein as Burn Burn Burn. I liked that they explored the issues and emotions the women faced, but it just felt extremely familiar to me.
The film is gorgeous, mostly due to the beautiful locales and vistas that are captured onscreen. It feels like you're there with the characters as they travel through the raint, verdant land.
Burn Burn Burn is an extremely familiar film that has charming actors and stunning backdrops. There are better films than this in the same vein, but there is enough heart to keep your attention.
Verdict: 3/5